EPF Registration
EPF Registration from eAuditor Office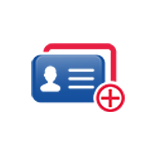 Provide your Name, Email & Mobile No. and click Get Start Now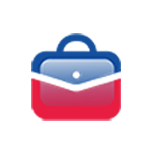 Our Expert will call you and send you an email with list of required details/documents.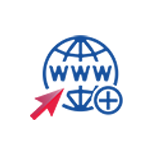 Kindly email the requested documents to us to start the Indian Subsidiary Registration process.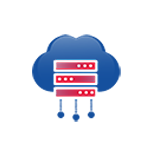 Our Expert Team will help you to complete all your compliances done.
Here's How it Works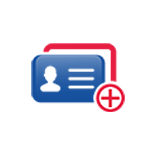 1.

Fill Form

Simply fill the form and click Get Start Now.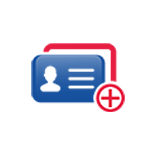 2.

Call to discuss

Our Experts will connect with you to proceed further.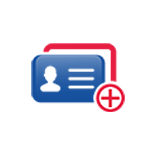 3.

Work done

We will help you to get the entire process done.
What is an EPF Registration? 
In India, the Employees' Provident Fund abbreviated as EPF is a scheme under the Employees' Provident Funds and Miscellaneous Act, 1952. EPF is a well-known savings scheme that has been enacted by EPFO under the guidelines of the Government of India.
The Employees' Provident Fund Organisation (EPFO) is a non-constitutional body that promotes employees to save funds for retirement. The organization is governed by the Ministry of Labour and Employment, Government of India, and was launched in 1951.
Employers are required to have an EPF registration certificate if they fulfill certain criteria. The employer shall apply for online EPF registration from the date the employer becomes liable to contribute.
The employee and employer each contribute 12% of the employee's basic salary and dearness allowance towards EPF. For the EPF Registration procedure, an employer can choose to register either offline or online, with the online option being the preferred mode for registration today. The registration form can be downloaded from the website of the Employees' Provident Fund Organization (EPFO).
The employees' contribution of 12% of salary goes to the Employees' Provident Fund (EPF) account. The employers' contribution of 3.67% of salary goes to EPF account and 8.33% of salary goes to Employees' Pension Scheme (EPS) account.
Benefits of EPF Registration
The Employees' Provident Fund or EPF is a popular savings scheme directed towards the salaried class to facilitate their habit of saving money to generate a substantial retirement corpus.
The benefits are diversified for employees and are listed below:
Enormous corpus for retirement and provide financial independence.
Fund appreciation due to fixed interest receivable.
Encourage healthy habits saving among employees and they also have a benefit for an emergency fund for urgent needs.
Contribution to EPF is tax saving due to exemption under section 80C of the Income Tax Act, 1961.
EPF facilitates employees to withdraw partially and hence is a very flexible fund to invest and withdraw.
Who is Eligible for EPF?
The EPF registration is mandatory for establishments that engage a workforce of 20 or higher and optional for establishments that have a workforce of less than 20. Employees who have monthly earnings of Rs.15000 or less are mandatorily required to be registered under the scheme.
The organisations which have less than 20 employees and the employees who have monthly earnings of more than Rs.15000 can also voluntarily register for EPF.
Other establishments can be notified via Central Government notification who are having 20 or greater number of employees or a class of similar establishments.
An employer should obtain EPF registration after recruiting twenty employees, or it might lead to a penalty.
UAN registration of employees also simplifies the work of EPFO. UAN aid EPFO to extract bank account details and KYC of a member without the assistance of employers. UAN stands for Universal Account Number to be allotted by EPFO. The UAN will act as an umbrella for the multiple Member Ids allotted to an individual by different establishments. It reduces the burden of employee verification on enterprises and employers by EPF organizations.
How to Register an EPF (Step by Step)
The procedure for online EPF registration starts from verifying the eligibility for getting EPF registration assembling of documents that are required for uploading on the portal. The registration of the employer of the establishment. Registration for EPF is online and it provides an ease to the employer.
First, we can visit the government of India's EPFO official website.
Then we can click on the "Establishment Registration" featured on the home page of the website.
On the next screen, we then can click on the Sign-Up button given on the "Unified Shram Suvidha portal" after providing name, e-mail address, mobile number and verification code.
On the dashboard, we need to choose "Registration for EPFO-ESIC" and then choose "apply for new registration".
Then there will appear two options. They are "Employees' State Insurance Act, 1948" and "Employees' Provident Fund and Miscellaneous Provision Act, 1952". In that select "Employees' Provident Fund and Miscellaneous Provision Act, 1952" and click on "Submit" radio button.
Further, we need to fill out the form, basically the details requisite at the EPFO portal. These details include:
Name and address of the company
Head office and branch details
Date of incorporation/registration of the company
Fill up details of employees – total employee strength
Activity the business/enterprise is involved in, that is manufacturing, production, service, etc.
Legal detail which pertains to the legal status of a company, that is whether it is a private firm/public company, a partnership or society, etc.
Owner details, including designation and address of Directors and partners
Particulars related to wage component of employees, that is total wage disbursed during a month
Details of the bank with whom the company has a banking relationship
PAN details
Basic details of employee (name, date of joining, salary, etc.)
Further, the documents are to be uploaded as the form suggests.
At the end of the complete process, a digital signature is done to validate the documents.
Documents Required for EPF Registration
The list of below documents is essential for acquiring an online EPF registration. However, the employer of the company (both private and public), partnership firm, or proprietary concern have to upload documents as prescribed by law.
Copy of partnership deed if the company is a registered partnership firm.
A copy of the Certificate of incorporation for a Public or Private Limited Company. This should be issued by the Registrar of Companies.
Societies should furnish a copy of their registration certificate.
Public and Private Limited Companies need to submit a copy of memorandum and Articles of Association
Societies should furnish a copy of the rules and objects of the society
Address proof of employer
All legal documents which are required under the Income Tax Act such as:
PAN details of the company
Proof of incorporation – first sales invoice/ license issued by competent authorities
Salary details of employees
Balance sheet details
PF statement including salary and number of employees.
In case other entities which have been registered for GST, the certificate must be submitted along with:
First sale bill
Crossed cancelled cheque
First purchase bill of raw material and machinery
Bank details such as name, branch, IFSC code, and address of the bank.
Telephone bills, water bills, electric bills
Why Choosing eAuditor Office for EPF Registration
EPF registration has many requirements such as documents, eligibility criteria, compliance, and regulations. A professional who can guide you with Online EPF Registration would be helpful to complete the EPF registration process smoothly. eAuditor team is skilled in delivering professional services related to EPF registration and obtaining EPF UAN registration with applicable EPF registration fees.