Producer Company
Required Details & Deliverables
Share holders/Directors Details
Pan card
Aadhar card
Passport or Voter ID or Valid Driving License
Recent Bank statements (not older than 1 month)
Mobile number & email id
passport size photo
Company Details
Electricity bill or Telephone bill or gas bill of your office address (not older than 1 month)
Property owner - Name & Address (to draft rental agreement)
Two Proposed company names (To apply for name reservation)
Deliverables
Digital signature for 2 directors
MoA & AoA preparation
PAN & TAN for the company
DIN for 2 directors
Incorporation certificate
Name reservation fees
Current Account Opening Support
Here's How it Works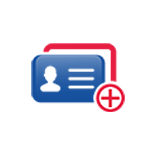 1.

Fill Form

Simply fill the form and click Get Start Now.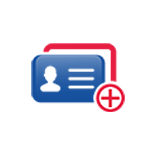 2.

Call to discuss

Our Experts will connect with you to proceed further.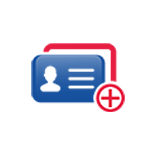 3.

Work done

We will help you to get the entire process done.
What is a Producer Company - Overview
The Indian economy is an agriculture-centred economy. More than 60% of the nation's population depends on agriculture for their day-to-day living. However, the agriculturists have never been in a peaceful phase ever before.
To address this section of the society, The federal government set up several committees and expert forums to investigate further into the root cause of the miseries. This committee came out with the idea of producer companies in the year 2002. Since then, the agriculturist economy has been on growing trends.

What is a Producer Company?
A producer company is a legally incorporated body of farmers, producers and the like, who work together on a common purpose, basically to improve their living standards and to develop a network of support. As per the provisions of the companies act, 1956, a producer company can be incorporated by 10 people or more (in the case of individuals) (or) 2 or more entities or institutions (or) by both. The major objectives of a producer enterprise may be amongst the following:
Purchasing of raw materials;
Manufacturing;
Harvesting of crops;
Ranking & grading of produce;
Pooling of produces;
Marketing & advertising the produce;
Sales; and
Exports of the product in certain cases.
Features of a Producer Company:
In terms of registration: - The company is governed under the provisions of the Companies Act.
In terms of Membership: - Only those who actively participate in the business activity can become members of the producer company.
In terms of voting rights: - One person, one vote. Those not having transactions with the company can't become members and thereby, can't vote.
In terms of Shares: - Shares are not tradeable but are transferable.
In terms of Reserves - Mandatory to create reserves every year.
In terms of Dispute Settlement: - By Arbitration and Conciliation Mode.
Benefits of a Producer Company
A producer company is basically a body registered as a producer company under the Companies Act, 2013. A member can avail of various benefits from a producer company. Some of them are listed below:
Synergies of large-scale procurements and processing can be reaped due to operation as a consortium. Also, expert networking opportunities and opinions can be availed easily from fellow members relating to issues in harvest, production, processing, production, levelling, grading, treatments, logistics, sales & exports etc.,
Assisting in technical issues and promoting education, training, research & development relating to the product to improve the overall quality of members as well as the goods and services.
Mutual assistance would be promoted in addition to incorporating various welfare measures, insurance services, financial assistance etc., Generation, transmission and distribution of power, revitalization of land and water resources, their use, conservation and communications relatable to primary produce;
Vigilant utilisation of all economic resources, conservation and minimal utilisation of non-renewable resources, the establishment of proper communication paths to avoid any gaps in communication, recouping of land, water and other renewable resources, etc., can be effectively carried out due to the presence of various diverse producers.
Eligibility of a Producer Company Registration
A minimum of 10 producers/ agriculturists are required to propose as founders for incorporating a producer company. They may be either individuals or producer entities.
Also, a producer company must comprise a minimum of 5 directors at any given point in time. in addition, the directors should be only individuals.
In most cases, directors and founding members would be the same.
Documents/Checklists Required for Producer Company Registration
A DIR-2 form has to be filed. DIR 2 is the declaration/ undertaking that has to be filed by the first founding members. This has to be accompanied by a copy of Proof of Identity and residential address.
Scanned copies of residence proof, for example, Voter's ID, and passport/ driving license issued by competent authorities.
Proper address proof of venue of operation of the company, i.e. the principal place of business of the company. Rental deeds' lease agreements or title deeds to the building can be attached for this.
Copies of electricity/ telephone or other utility bills evidencing operation. These bills should never be older than 2 months.
Other proofs like scanned copies of Permanent Account Number card etc., are to be annexed.
In addition, two self-attested passport-size photographs of the directors who don't hold a valid DIN have to be forwarded.
An important note to be kept in mind is that all the subscribers to the memorandum have to mandatorily hold a Digital Signature Certificate (DSC).
Also, A farmer/ producer certification has to be obtained from the local agricultural officer.
Producer Company Registration Process (Step by Step)
Process of incorporation through SPICE+ on MCA Portal:-
Step 1. A minimum of 10 producers and 5 directors are required to incorporate a producer company.
Step 2. SPICe+ would have two parts viz.:-
Part A – Name Approval
Part-B- Incorporation of Company.
The name of the proposed producer company should be suffixed with the phrase "Producer Company Limited" in an appropriate manner. Also, the words like private and public are not used. A producer company is always privately owned. The absence of the word private in the name of the company does not signify in any manner the company is a public company.
Step 3: PART A-: Name reservations for new companies
A. Applicants have to log in to their account on MCA Website. (Pre-existing users can use an earlier account or new users have to create a new account.)
B- After Login the following screen will appear:- Spice +
1.Details required to be mentioned in the online form:- Spice + Part A
(i) Type of Company (i.e. Producer)(below table taken from MCA link:-http://www.mca.gov.in/MinistryV2/SPICePlusFAQs.html (Suffix Allowed)
(ii) Nature of the producer company, whether it is a private, public or OPC.
(iii) Liability commitments of the entity, whether the company is limited by shares, guarantee or it is unlimited liability.
(iv) Also choose the ownership structure of the company in the subcategory list - If it is a Government or a non- Government company, a Subsidiary company, or a company incorporated outside India.
(v) Main division & objectives of the principal business activity
(vi) Description of main division
(vii) Particulars of Proposed or Approved Name.
For Name Search:- http://www.mca.gov.in/mcafoportal/showCheckCompanyName.do)
The name should also not resemble any trademarks, hitherto violating the provisions of Section 4(2) of Companies Act, 2013. If violated, then the failing which is liable to be rejected. For Trade Mark Search: http://www.ipindia.nic.in/index.html
Note: Two fields are available i.e. the two proposed names can be entered
2.Choose File (Any attachment):- This option is available to upload the PDF documents. Documentary evidence is not really required in this step. however, if the name requires any sectoral approvals or No Objection Certificate from any authorities, then such approvals have to be annexed alongside the application. Only one file is allowed, if you have multiple documents, then scan and upload them as one single document. The attachment size cannot exceed 6 MB for both Part A and Part B taken together.
3.Fill in the given Information and save the application as follows:-
Fill the Information
Save the Application
Submit the Application
A Confirmation Alert window will open
4.Here stakeholders have two options:-
Option 1: A name application can be submitted along with a one-time processing fee of Rs. 1000/-
Option 2: Click on "Proceed for Incorporation"
NOTE: * Approval of Name through "PART-A" is an optional way. Companies can also directly apply for the Information after continuation with the "PART-B" form. It is advisable to go through PART-A route.

Step 4. Part B- Incorporation of Company:-
After approval of name in PART-A or for Incorporation of Company applicant have to attach all the mandatory documents listed in the requirements section alongside the application.
Once all the above-mentioned documents/ information is available. Applicant has to fill the information in the e-form "Spice+".
Step 5. Features of SPICe+ form:-
This is a web-based form, which means this form can't be downloaded.this has to be filed in online format only.
Online Information - Once the information is filed online, the details get saved in the cloud and can be accessed anytime subsequently. It will be made available in tha applicant's dashboard.
Details of PAN & TAN - It is mandatory to mention the details of PAN & TAN in the Incorporation Form Spice+. Links to find out of Area Code to file PAN & TAN are given in the Help Kit of SPICE+.
Attachment of Documents:- In web-based form only promoters have to attach documents Pdf files.
On successful completion of filling all the requisite information in the web form, The applicant will be able to download the details uploaded in PDF format. the same has to be downloaded and kept for future references.
Step 6. Preparation of MOA & AOA
A producer company should always prepare a physical MOA/ AOA. Since there are more than 10 subscribers at any given point in time, a producer company does not have the luxury of preparing an electronic MOA/ AOA.
After proper filing of the SPICE+ form, an applicant has to move on to drafting/ preparation of information in INC-33 (MOA) and INC-34 (AOA).
It should be noted that the main objects should match with the objects shown in Spice+ (Objects for Producer Company are restricted).
These two documents are basically the charter and internal rules and regulations of the Company.
Therefore, seeking for expert assistance in drafting the same becomes inevitable. Hence, practically, these charter documents are prepared by directors/ promoters/ flounder members with the assistance of professionals.

Step 7. Fill in details of GST, EPFO, ESIC, and BANK Account in AGILE PRO:-
After the proper filing of SPICE+ form applicant has to move on to filling out the requisite information in the AGILE PRO form Dashboard Link.
All the information which are common in PART-B and AGILE PRO would be auto-filled in AGILE Pro. It is also a web-based form.

GST:- If a company wants to apply for GST it has to select YES in the form and fill the information in the form.
EPFO/ ESIC:- It is mandatory to apply for ESIC and EPFO. However, as per their concerned department company is not required to file a return till the date of applicability of provisions of same on such company.
Bank Account:- It is mandatory to open a bank account through this form. Bank account branches shall be assigned according to the nearest branch to the Registered office of the Company.
Step 8: Fill in details of INC-9:-
INC-9 shall also be generated web-based and need affixation of Directors/ subscribers on the same. It shall not be generated web-based if even one director/ subscriber does not have DIN and PAN.
After filing all web-based forms i.e. Spice+, Agile Pro, INC-9 and the like, download the PDF of such forms from the link given in the dashboard.
Filing of forms with MCA-: Once all forms are ready with the applicant, upload all three documents as Linked forms on the MCA website and make the payment for the same.
STEP – 9: Certificate of Incorporation-: The incorporation certificate shall be generated with CIN, PAN & TAN details over it.
Why should you choose the e-Auditor Office for Producer Company Registration?
Legal and professional dedicated team
Virtual and online fast services in all states
Flat fees structure.
FAQs
The general time taken to incorporate a producer company is 30 days. Once all the forms are ready with the company, it shall start commence uploading all the three documents as hyperlinks in the MCA website. The payment for the same shall also be deposited along with the application. Certificate of Incorporation-: Incorporation certificate shall be generated with CIN, PAN & TAN details over it. The concerned ROC, on successful verification of all the documents and annexures, will be obliged to make registration entries in his books relating to the Memorandum, Articles and other relevant documents, if any. After completion of all the processes, the ROC shall issue a certificate of incorporation within thirty days, which is a conclusive proof of its formation in terms of Part IX A. The date mentioned in the registration certificate shall be the effective date of registration of the producer company.
Depending upon the capital structure. To avoid chaos and hindrances kindly check on enquire fees tab of the MCA portal.
Name of the company Name of the company shall end with the word "Producer Company Limited" Minimum number of the Directors As per the provisions of the act, minimum 5 directors are required to incorporate a private limited company. while, the maximum number of directors is 15. Election of the Directors The election of directors is required to be conducted within a period of ninety days from the date of incorporation. Alteration in Memorandum of association and Articles of Association: In case of alteration in Article of Association, the resolution shall be approved by at least 2/3rd of the elected directors or 1/3rd of the members. The copy of altered MOA and AOA is required be filed with the Registrar of Companies within 30 days of such alteration. Chief Executive Every producer company is required to appoint a full-time Chief Executive whose appointment shall be confirmed by the Board amongst persons other than members. Company Secretary Every Producer Company whose annual turnover exceeds Rs. 5 crores in each of continuous three preceding financial years is required to appoint a whole time Company Secretary. Share Capital and transfer of the shares of Producer Company:- The Company shall consist of only equity shares. The articles may provide its active members with special rights. The shares of the Producer Company are not transferable. Every member, on becoming a member of the company is required to nominate a person within three months. The nominee is entitled to all the benefits on the death of the member. If the nominee is not a producer, he shall be directed by the Board to surrender the shares. Meetings of the Board : The board shall hold four meetings every year with the gap of not more than three months between two meetings. The notice shall be given in advance at least 7 days before the Meeting by the Chief Executive. Shorter Notice can be called by stating the reason in the Meeting. The quorum 1/3rd of total Directors and minimum 3 Directors. Annual General Meeting of producer company: The Producer Company shall hold its Annual General Meeting within 6 months from the date of the end of financial year and not more than 15 months shall elapse between the dates of two Annual General Meetings. The fourteen days prior notice shall be issued to call AGM. The Directors Report, the audited balance sheet and profit and loss account shall be filed with ROC within 60 days of the date of AGM. The quorum of AGM is 1/4th of the total number of members.