Virtual CFO Services
Financial Analysis
Cash Flow Projections
Risk Assessment
Income Tax Planning
Here's How it Works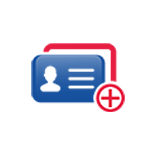 1.

Fill Form

Simply fill the form and click Get Start Now.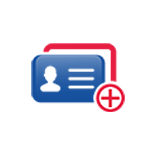 2.

Call to discuss

Our Experts will connect with you to proceed further.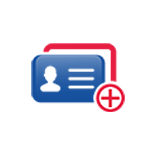 3.

Work done

We will help you to get the entire process done.
Virtual CFO Services
Money management is crucial for businesses of all sizes. While big companies hire a professional CFO full-time to manage the finance, small companies might not be able to afford it. That's where virtual CFO services come in. They can help with tasks like bookkeeping, budgeting, and forecasting. This way, business owners can focus on what they do best- running their business!
Who Is a CFO?
A CFO stands for Chief Financial Officer, who is responsible for managing all the financial aspects of a business. This includes accounting, budgeting, forecasting, and tax planning.
CFOs in big companies have a lot of responsibilities. They need to make sure the company is profitable, and that it is spending its money wisely. They also need to plan for the future and make sure the company is prepared for any financial emergencies that may come up.
While small companies need some level of support provided by a CFO, the benefit of hiring an in house CFO would be less when compared to its cost. So, it is best to opt for virtual CFO services.
What is Virtual CFO Services?
A virtual CFO is when the job of the CFO is outsourced to a service provider so that you get all the benefits of the services provided by a CFO without having to hire one full-time.
Through our virtual CFO service, we provide you with highly-skilled financial assistance. We specialise in virtual CFO services for start-ups and small businesses.
How Virtual CFO Assist/Help
Virtual CFO services can have you covered in the following aspects:
Budgeting for your business: You can get help in developing a realistic and achievable business budget for your company.
Growth planning: Virtual CFO services can help you plan to make the right financial moves when it comes to paying for employees, office space, equipment, etc.
Cash flow forecasting: This will allow you to have a better understanding of how much cash your business will have in the future and when you will need it.
Bookkeeping: Virtual CFOs can help with payroll bookkeeping, accounts receivable bookkeeping, general ledger reconciliations, inventory management, sales tax filings, credit card processing services, sales forecasting, etc.
Tax planning: Your virtual CFO can be a valuable partner in helping you reduce your tax burden.
Financial assessment: You can use a virtual CFO to determine how financially stable your business is and what you need to do to stay on top.
Predicting and managing risk: Your virtual CFO will also help to minimise risks that you may encounter in the future. This can be done by recommending different insurance options for your company, assessing the possible risk and the probable returns.
Advantages of having Virtual CFO Services
Advantages of having Virtual CFO Services
There are many benefits to working with virtual CFO services. Here are some of them:
Provides you with a competitive advantage
Allows you to focus on more important aspects of your business
Helps you minimise risks while maximising profits and growth opportunities
Gives you financial intelligence for better decision-making and forecasting
Helps you get out of cash-flow jams
Adds another pair of hands to help you keep up with your growing business
Important Virtual CFO Services
Virtual CFOs can provide a wide range of services for your business like:
Budgeting
GST compliance
Income tax return filing
MIS reporting services
Bookkeeping
Tax planning
Financial assessment
Predicting and managing risk
TDS compliance
Corporate governance
Financial management
Compliance with the Registrar of Companies (RoC)
Accounting functions
Debt planning
Cost management
Auditing
Year-end account closure and filing
Accounting procedures and policies
Break-even analysis
Compliance with all the laws applicable
Cash flow forecastings
Financial advice
This list isn't exhaustive but it gives you a picture of what a virtual CFO can do for you.
Why Choose eAuditor Office for Virtual CFO Services in India?
When it comes to choosing a virtual CFO service for your small business, it can be difficult to decide which company to go with. Here are some reasons why eAuditor Office is the best choice for you:
We have years of experience in providing financial and accounting services to businesses of all sizes.
We have a team of experienced and qualified professionals who can help you with all of your financial needs.
We use the latest technology and software to ensure that your data is always safe and secure.
We offer a wide range of services that cover all aspects of financial management.
We are 100% compliant with all Indian laws and regulations.
We offer competitive rates when compared to virtual CFO services cost in India.
We have a team of highly experienced virtual CFOs who can help you with your financial management needs.
We understand that all small businesses are different, which is why we offer custom-made solutions to meet your individual needs and requirements.